Guidance from State on reopening procedures
Governor Tony Evers announced small retailers can now reopen, the latest relaxation of his stay-at-home order dealing with the COVID-19 pandemic.
Some small shops had balked at seeing big-box retailers continue to operate while they had been forced to shut down since March 25. The new order allows all standalone or strip-mall retail stores to offer in-person shopping, but with a limit of five customers in the store at a time. The new order, which goes into effect immediately, also allows drive-in movie theaters to open.
See the release:
https://www.wispolitics.com/2020/gov-evers-announces-another-turn-of-the-dial-for-wisconsin-businesses/
____________________________________________________________________________
The Evers administration released best practices and safety tips to minimize the spread of COVID-19 once businesses are allowed to reopen.
The general advice included making sure employees who are sick stay home, ensuring workers have access to sanitizes and personal protection equipment when appropriate, and curtailing business travel. The guidelines also included industry-specific recommendations:
*bars should leave two stools empty between customers who aren't in the same party.
*companies should consider suspending coffee service.
*gyms should keep closed basketball courts and other areas where physical contact sports occur.
*movie theaters should leave at least two empty seats between groups, while limiting household groups to no more than six people.
Guidelines for outdoor recreation and gatherings were marked "coming soon."
See the release:
https://www.wispolitics.com/2020/gov-evers-announces-best-practices-and-safety-guidelines-for-wisconsin-businesses/
---
Travel safer with some guidance for Rusk County residents and visitors.
---
COVID-19 Press Release 05.15.2020
Rusk County Public Health Department is offering guidance related to the COVID-19 pandemic. We will not be issuing any orders at this time. We acknowledge that this situation is ever changing and may require future orders to control the transmission of the virus throughout our community. Rusk County Public Health will continue to monitor the situation. As always, the health and safety of all residents in Rusk County is our highest priority so please remember, "the order is gone, the virus is not".
In order to prevent the spread of COVID-19, the Health Department asks that community members voluntarily follow the same guidance that has been given over the past two….. Covid-19 Press Release Guidance 05.15.2020
---
Preparing to Reopen Safely, Responsibly and Confidently
Revised May 15, 2020
Business-Toolkit Second Addition
---
Below are resources for general businesses including how to protect your staff, patrons and how to best control your environment.
---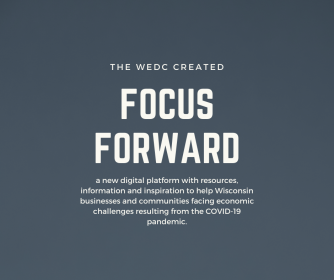 "Subscribe to Focus Forward updates to stay in-the-know about important Wisconsin economic and business news, as well as new programs and resources available for your business and community."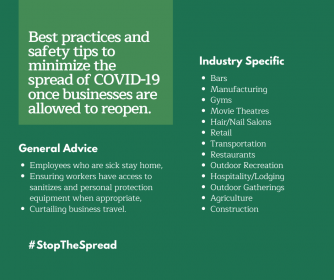 "Relief and recovery resources for your business."
Testimonials
"Having lived in a large city for most of my adult life, I was looking for a place less crowded, less hectic.  …The nights in Rusk County are dark and on clear ones I love to stare into the heavens and be able to dream a million dreams and just let my mind wander."
Arian Knops
Retiree to area – Community Volunteer
Resource Room
Featured documents for your business