Free Business Planning & Financials Workshops on November 17th
(LADYSMITH, WI)  —  Rusk County Economic Development and partners will be offering two different business planning workshops, free of charge to new and existing businesses on November 17th.
The first workshop will be Understanding Financials for Non-Financial Owners & Managers from 11:30-1:30pm at the Pioneer Bank Community Room.  This workshop will assist individuals who are not accountants (or have accounting backgrounds) how to understand financial statements and obtain an expectation regarding the information and how to use it to assist in identifying improvement opportunities.  It will cover the income statement and layout, balance sheet and cash flow, and will also incorporate budgeting and how to establish to track your progress from the P&L perspective.
The workshop is presented by Achieve Results, LLC which assists entrepreneurs, business owners, business leaders and leadership teams achieve what they desire from their business.
The second business planning workshop will also be on November 17th, and will be from 5:30-7:30 at the Rusk County Government Center.  This workshop will be a Start-Up Business Planning Seminar  presented by the UW-Eau Claire Small Business Development Center and will target entrepreneurs who are considering starting a business or have recently started a business.
In the seminar participants will learn: Services provided by the SBDC at no cost, tools to assist you in evaluating your business idea, lean business startup model,  how to develop your start up business plan,  financing preparation and process.
Both workshops are FREE, and Advance sign-up is not necessary but appreciated.  Call the Visitors Center at 715.532.2642 to reserve your spot. Snacks/refreshments are provided, but participants can feel free to bring their lunch/dinner to them as well.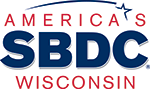 Testimonials
"…there have been opportunities to expand both our facility and our workforce, during which time we worked with various county entities and received the support we needed. While business has its highs and lows, what has been stable for us in Rusk County has been a dependable, dedicated work force with a strong work ethic. In addition, it's been a wonderful place to call home with quality schools, services and a safe place to raise a family."."
Bev Dukerschein, Owner – Vice President
Artisans, Inc., Glen Flora, WI
Resource Room
Featured documents for your business