Free Business Workshops Winter/Spring 2019
(LADYSMITH, WI) — Rusk County Economic Development and partners will be offering a series of Lunch N' Learn events in February, March, and April.
The lunch n' learns will be from 11:30-1:00pm at the Rusk County Government Center, and are free of charge. They are targeted to existing business owners and managers, or those considering starting their own business.
–On February 28,  the topic will be Harassment In the Workplace, and participants will learn about Nine Ways to Eliminate Harassment, developing a Harassment Policy Checklist, a developing a Harassment Policy Example, and Investigating Harassment.  Presented by Achieve Results LLC
–On March 28, the presentation will be Understanding Financials for Non-Financials Owners and Managers.  Participants will be learn about the Purpose of Financial Statements, Budgeting, and how to read Income Statements/Balance Sheets/Cash Flow Statements, and how to Identify Opportunities through utilizing financial statements. Presented by Achieve Results LLC.
–On April 25 a Start-Up Business Planning Seminar presented by the UW-Eau Claire Small Business Development Center and will target entrepreneurs who are considering starting a business or have recently started a business.  In the seminar participants will learn: Services provided by the SBDC at no cost, tools to assist you in evaluating your business idea, lean business startup model, how to develop your start up business plan, financing preparation and process.
All lunch n' learn events are FREE, and Advance sign-up is not necessary but appreciated.  Call 715.532.2257 to reserve your spots or email info@inruskcounty.com. Participants can feel free to bring their lunch with them.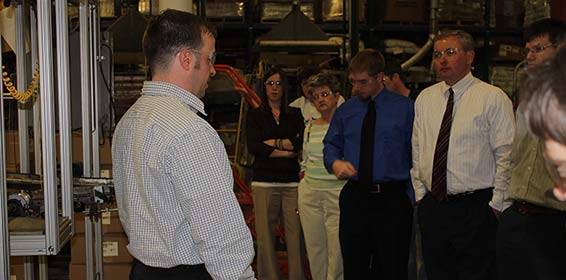 Testimonials
"When thinking about coming back to Ladysmith after going away to college, I thought I could make a difference and make the younger generation appreciate this wonderful place that I grew up in. I wanted to give something back to the community that gave so much to me while growing up here. I love the small town feel of Ladysmith 🙂  I have a different attitude toward Ladysmith now that I am an adult …""
Jessica Bingham
College Grad  
Returned to work in Rusk County
Resource Room
Featured documents for your business