Rusk County Workforce Summit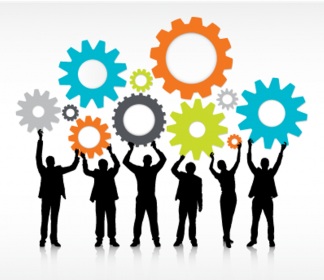 Thank You to all that attended the Summit on January 19th.  We had almost 100 attendees, and great feedback on the presentations.  We do apologize for the late start and running past 1:30pm, and we will work to make sure this doesn't happen at future similar events.
As promised the presentations are available here for you to download. (.pdf versions), along with some supporting links and resources. If you are looking for more info, please do let us know.
This presentation also included references to the new Think-Make-Happen website, a Fox Cities Chamber of Commerce Lifestyle Video, and YP Week in Wisconsin.
Visit the Momentum West website or download the Regional Talent Strategy Momentum West Regional Talent Strategic Action Plan & Momentum West Regional Talent Strategic Plan Implementation

As discussed and repeated, the workforce challenges are significant and no single solution will solve the problem.  There are different initiatives underway or in the works.  Please get involved.  For more information, contact the Economic Development office at (715) 532-2257 or aalbarado@ruskcountywi.us.
---
The Rusk County area – like many – is facing significant workforce challenges – some would even call it a crisis.  Efforts are underway to address the issue, but to-date no real community conversation has taken place. The problems are multi-layered and won't be easy to solve, and will require the work of many to solve.
This event is free of charge, and will include a light-lunch.  Encouraged attendees include business owners/managers, elected officials, school officials, community leaders, and interested citizens.
RSVP by clicking the Register button.  There is no limit on attendance, or multiple attendees from the same business or organization.  Please feel free to forward this message and invite others.
Featured Presenters:
Scott Hodek – Wisconsin Dept. Workforce Development – Labor Analyst
Kurt Bauer – Wisconsin Manufacturers Commerce – "Future Wisconsin"
Kelly Lietz – Wisconsin Economic Development Corp. – Human Capital & Think-Make-Happen
Steve Jahn – Momentum West "Regional Talent Strategy"
Rusk County Employer Panel 
Maybe you've noticed the number of help wanted adds and signs or maybe you were unaware of the current workforce struggles. Companies are hiring but aren't finding the job candidates they need to grow. What are the short and long term consequences? How did we get to this point?  How dire is the situation and what can be down about it?  How did we go from double digit unemployment to having hundreds of open jobs?  How can we have both?
The  Summit won't answer all of the questions, but it will examine the issues and what is happening at the State, Regional, and Local level to find solutions to the talent issue. You'll also hear the demographic changes and projected trends contributing to this problem.  In addition we'll have a panel of local employers talk what they are experiencing and what their needs are. It's time we start a community effort to address current and future needs – because it will take a community effort.
We know that giving up 2.5 hours of the day is difficult, but we are confident that we've arranged some excellent presentations that will be worth your while, and will help lead us as we work to improve our area and economy.  If you can only come for part of the event, please do so.
Desired Outcomes of the Summit
A clear understanding of the numbers, where we are at and where we are headed without change.
Understanding what is being done, and what potentially can be done to change the trend.
A breakdown of workforce retention, improvement, and attraction.
Effort to examine our priorities and what investments we could be making within the community to improve.
The event will close with a determination of next steps/focus areas.
Summit Sponsors
Ladysmith Industrial Development Corporation
Greater Ladysmith Area Chamber of Commerce
Rusk County Development
Area Employers
Any questions or for more info contact Rusk County Development, (715) 532-2257, aalbarado@ruskcountywi.us
Testimonials
"When thinking about coming back to Ladysmith after going away to college, I thought I could make a difference and make the younger generation appreciate this wonderful place that I grew up in. I wanted to give something back to the community that gave so much to me while growing up here. I love the small town feel of Ladysmith 🙂  I have a different attitude toward Ladysmith now that I am an adult …""
Jessica Bingham
College Grad  
Returned to work in Rusk County
Resource Room
Featured documents for your business